Adopting a new pet involves far more than choosing an adorable animal from a rescue website or shelter cage and bringing it home. Every rescue and shelter has their own unique approach and set of guidelines to finding new homes for their adoptable pets. However, most of them do try to balance the interests of the pet and the adopter. The adoption process usually involves the following steps:
* Filling out an adoption application
* Interview with shelter staff
* Selecting your new pet (if you haven't already from their website)
* Waiting period for reference checks (vet / landlord / etc.)
* Signing an adoption contract and paying fees
* Trial period (some rescues build this into the process)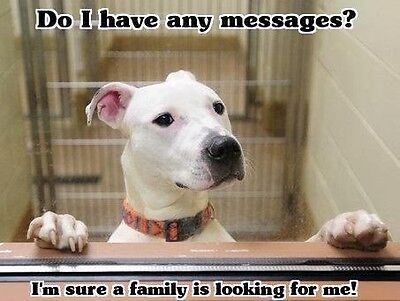 The Application and Interview
Many pets are surrendered to shelters because people are often unrealistic about the time, effort, money, lifestyle compatibility, and facilities that pets require. Because of this, shelters often perform vigorous personal interviews to ensure a great match for you and your new pet. You will usually be required to fill out basic contact information, provide photo identification, proof of residence, and proof of prior pet ownership with veterinary and licensing records if applicable. In addition, the shelter staff will use the following information to help match you with your perfect pet:
* Reasons for getting a pet (e.g. companion for yourself, children, or another pet; agility dog, etc).
* Number and ages of children and pets you currently have and previous pet experience.
* Facilities or housing situation and whether you rent or own. Some shelters will require a letter from a landlord stating that pets are allowed.
* Lifestyle information ~ activity level, trav
el, etc.
Selecting Your New Pet
It can be overwhelming when you arrive at a shelter to see how many choices you have. Before you arrive, it is important to construct a list of desired traits ~ such as coat type, size, shape, temperament, activity level, gender, and age. As many shelters have purebred dogs and cats, you should also research breeds that appeal to you in both physical and behavioral characteristics. Some shelters will keep a waiting list and contact you if a particular breed you are looking for becomes available.
Oftentimes pets that appear quiet, scared or even overly excited are overlooked by potential adopters. Ask the shelter staff about the personality of each pet you may be interested in. The shelter staff usually has had the opportunity to interact with the animals in various environments and can often assist you in better observing his or her true personality.
Please feel free to request more information regarding choosing the right pet for your home and your lifestyle! We are happy to provide you with additional resources to help you make the best decision. (Messaging and contact information can be found at the end of this article!)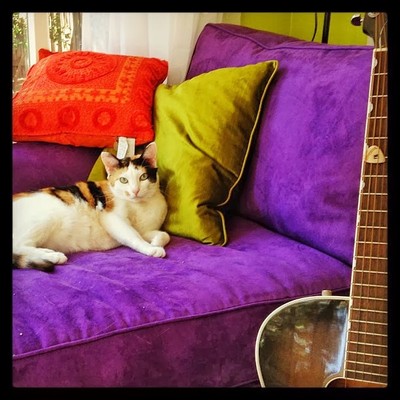 Waiting Period
Many shelters and rescue groups will require a waiting period of 24 to 48 hours (or more) before allowing you to take your new pet home. This is intended to give families time to discuss the decision of getting a pet and make sure it is not just an impulse. A family must be

emotionally

, financially, and personally ready to take on the responsibility of a new pet. It is important that all members of a family are "on board" with getting a pet and everyone is committed to its care. It must be decided who will feed, groom, exercise and pick up after a pet in advance. This waiting period also gives prospective families time to prepare their home for a new pet.
Adoption Contract and Fees
Most shelters require that you sign a contract when you adopt a pet. These contracts will often require that adopters be responsible for:
* Spaying or neutering (though many times this is included in the adoption fee, especially with older pets).
* Provision of suitable housing (not dumping your pet outdoors in harsh climate conditions!), nutrition and health care.
* Return of the animal to the shelter if an adopter can no longer care for him or her.
* Associated costs of adopting the pet.
Some shelters also require post-adoption visits by shelter staff. In almost all cases, you will need to pay an adoption fee to the shelter. Also, if the animal has experienced significant health care costs while at the shelter, they may ask the adopter to help with the costs. Shelters always appreciate contributions toward their programs and facilities.
Trial Period
Many shelters offer a trial period that allows you to take your new pet home to determine how he or she does in their new environment. This is particularly important if there are already pets or children in a household. Occasionally a behavioral or medical problem may be discovered that was not noticed in the shelter. Some shelters offer post-adoption assistance with minor behavioral or adjustment problems. If the adopter or shelter feel the match is not a good one, the animal can be returned during this trial period to the shelter without penalty.
Again, please feel free to request further information regarding your new pet into your home and family! We are happy to provide you with additional resources to help you make the transition as smooth as possible. (Messaging and contact information can be found at the end of this article!)
Many shelters have information about their specific adoption process on their websites so you can prepare in advance. Although this process may seem extensive, it is beneficial to all parties involved ~ you will have a relationship with your pet for the lifetime of the pet, so it is worth the time and effort to ensure the best match possible.

Raven is an engaging entrepreneur who encourages others to celebrate pets (and ALL animals) as part of the family, as well as keep them happy, healthy, and spoiled with her Holistic Healing, Animal Intuition, Aromatherapy, Animal Reiki (www.HolisticPetsAndPeeps.com & www.HealingOilsForAnimals.com), as well as her premium pet food business (http://www.PremiumPetFoodStore.com)

For more information, please visit her Facebook page to PM her (https://www.facebook.com/HolisticPetsNPeeps), or email her at HolisticPetsAndPeeps@gmail.com.